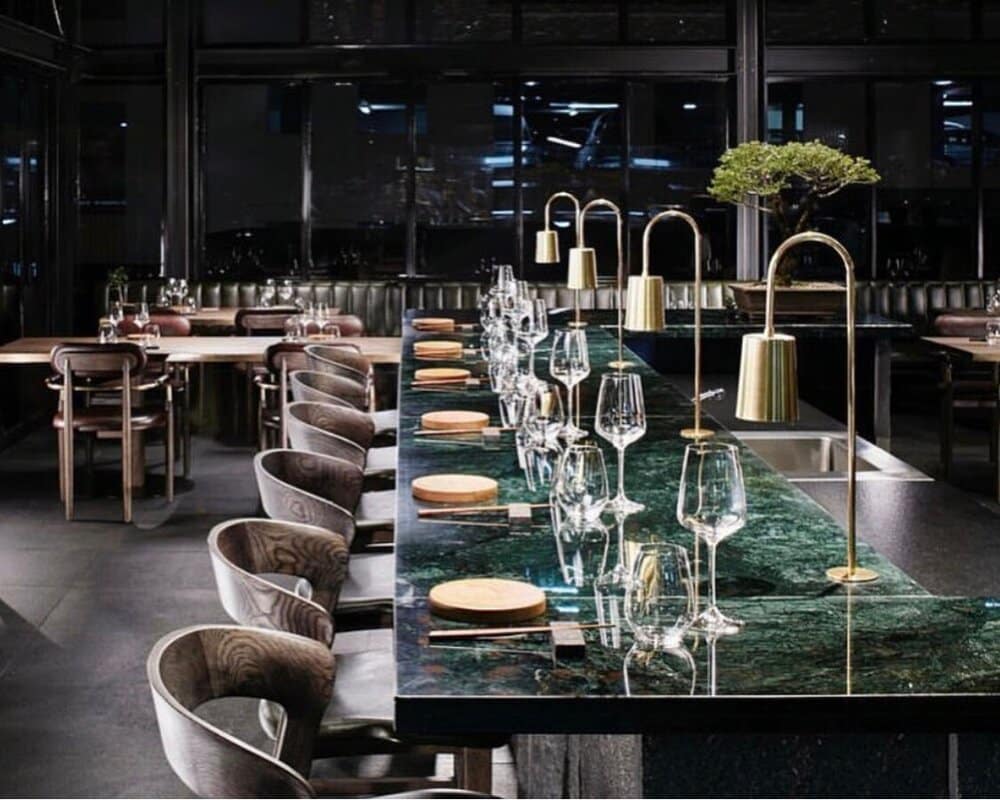 10 Jul

Coote and Wench

 

Coote and Wench is a small design house run by Philip and Storm Coote. The business was founded out of a love for design and the spirit of making. They have been around for the past 5 years and their passion is the design and making of bespoke lighting solutions for clients, but more recently they have designed a small industrial inspired furniture range.

Q: Let's start at the very beginning: What did you want to be when you grew up? And what did you study?

A: Philip ('the Coote') wanted to be an engineer when he grew up and studied to be a construction plant mechanic.
Storm ('the wench') dreamt of being a professional dancer and studied at the UCT ballet school for a while but ended up doing a 3 year diploma in Human Resource Management at the Cape Town University of Technology.

Q: Where did your creative journey begin and when did you realize this was your calling? Did you have a "big break"?

A: We are originally from Cape Town and when we moved up to Johannesburg in 1998, Philip joined a desktop publisher as a photographer and he was exposed to the creative world at the time. He has always been a "maker" and we decided to make our own lights for our home when we couldn't find what we wanted and that introduced us to the world of design and manufacturing.

Q: What have been some of your biggest challenges in getting to where you are now, and how did you overcome them?

A: In the design community, 'makers' are often undervalued but we are very fortunate to have worked with amazing designers who value, and see the value, in what we can do and in bringing their creations and designs to life.

Being a small design business is challenging as we don't often spend enough time on our branding and marketing as a lot of our business comes from word of mouth, and this is often a slow, but rewarding process nonetheless.

Q: What advice would you give to someone just starting out on their creative journey?

A: Stay true to your vision – creativity is not a competition. Build and use your network and just keep on, keeping on.

Q: Tell us about the picture you have sent us? What is special for you in this area of your home.

A: Our company ethos has always been around 'design with a conscience' and we upcycle wherever possible. The picture of the light we have shared has a story to it, as the shades have been upcycled from a salvaged light we bought on a junking trip. We loved the shape and colour of the shades and both inspired the final design and space that it now occupies in our home.

The picture of our bathroom also has some special significance, as the black botanical prints were done by Philip's mother over 60 years ago when she studied botany at school and we found them in an old notebook and converted them into prints that we have all over our home (including the bathroom).

Q: What are you doing at home to keep busy? Is there anything you have taken on to challenge yourself during this time?

A: We have been spending this time on some home improvements and focusing on getting some long overdue chores done around the house!

Q: How has the pandemic affected your business, and do you see your business changing out of this experience?

A: As a small business, like many others, we have been hit financially and only time will tell how and if we will fully recover from the financial impact. More importantly, however, it has highlighted that our first priority is the safety of the amazing team we have who make what we do possible, and we are very grateful to know that they are safe and healthy.

Q: What is the best advice you have ever received, either professionally or personally?

A: Be authentic and don't try to copy the latest trends – originality is always in high demand. And don't take yourself too seriously, you should have fun doing what you love!