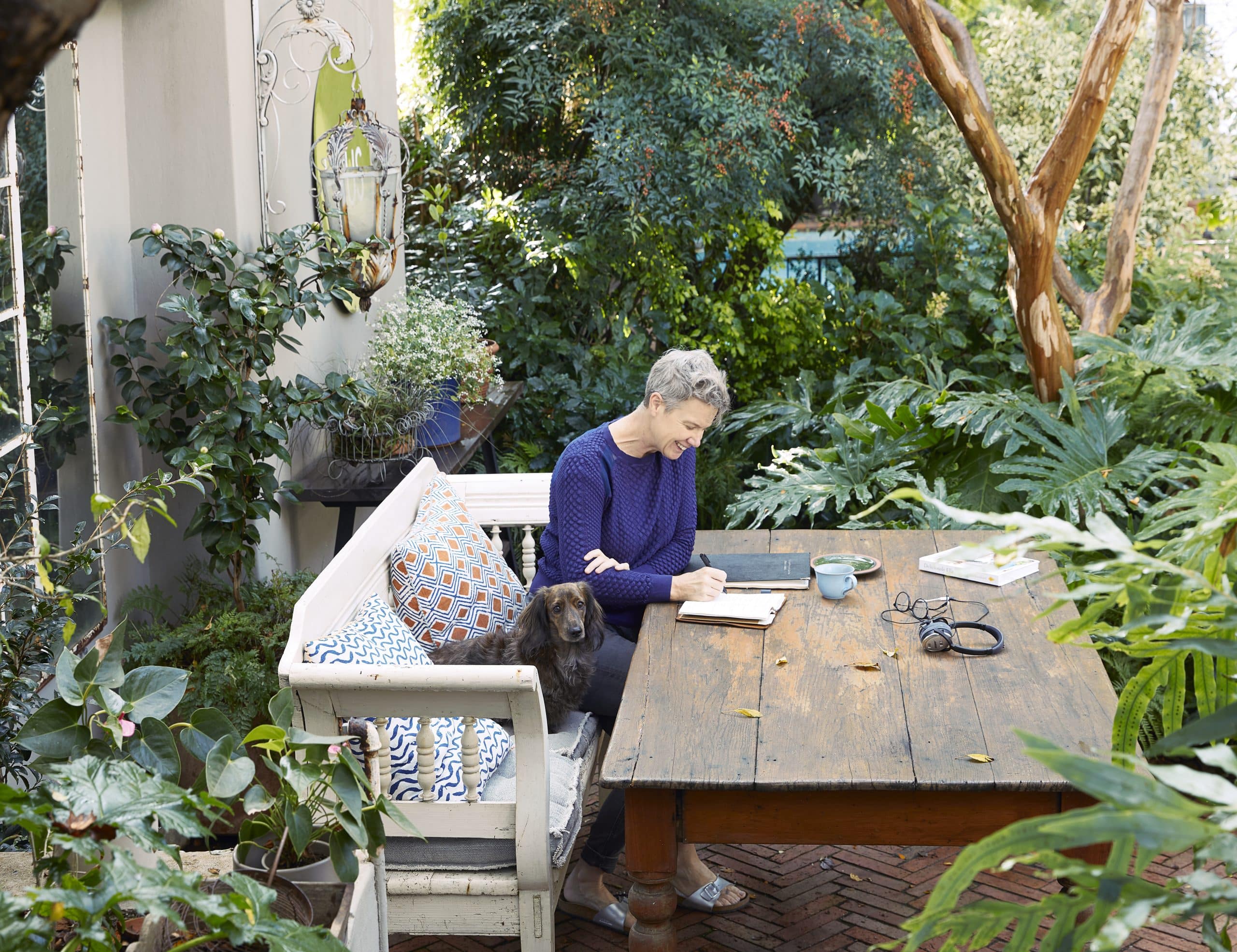 21 Apr

At Home With Elsa Young

Elsa Young is an international interiors, lifestyle and food photographer based in Johannesburg. If you see an incredible image in a local décor magazine, it is likely one of Elsa's! She is amazingly talented and down-to-earth and we were so happy to be able to pick her brain.

Q: Let's start at the very beginning: What did you want to be when you grew up? And what did you study?

A: I wanted to be an actress and a photographer. I chose the former and did my BA Honours in Dramatic Arts. After playing plenty roles and flinging myself around on stage, I ended up majoring in set design – which I loved.

Q: Where did your creative journey begin and when did you realize this was your calling? Did you have a "big break"?

A: I have had much luck in my life, with timing and instinct playing a large role. After I graduated I went to London to pursue my life in the theater world, which was really tough! I had an opportunity to assist in a photographic studio through a friend who knew my love for the craft. That was the beginning and I haven't looked back.

Q: What have been some of your biggest challenges in getting to where you are now, and how did you overcome them?

A: Luckily, I haven't faced many professional challenges. I am a very adaptable person, so when difficult situations arise I am quick to improvise.

Q: What advice would you give to those just starting out on their creative journey?

A: Work hard. Listen to your inner voice and try to let it guide you into making the right decisions. The best part of being a creative is the ability to access something unique, and having the skill and courage to express it – not just hashing out something for society's sake. Stay true to yourself and don't give up. Make yourself easy to work with and don't be arrogant.

Q: Please share with us a picture of an area or object in your home that is particularly special to you, and tell us a little about it?

A: We are very lucky to have a great garden. This is my favourite area. Birds, striped skink lizards and season changes offer a never-ending spectacle – and I love spending time in it!

Q: What are you doing at home to keep busy? Is there anything you have taken on to challenge yourself during this time?

A: I have a list of tasks that I am finally taking care of: plenty of garden work and paying attention to those areas and things that have been neglected. It is a very refreshing feeling and I am extremely grateful for the space that we have. It's great being at home with my husband and the dogs – no pressure to pack, or plan the next trip. I have been shooting a series of flower and plant portraits, listening to plenty of podcasts and seminars that deal with inner work and mindfulness, yoga almost every day, and dancing around the dining table entertaining the dogs.

Q: How has the pandemic affected your business, and do you see your business changing out of this experience?

A: As a freelancer it's a dire situation – especially in the creative world. My heart breaks for so many creative and small business owners who are going to be ruined by this situation. My business has changed already. There has been a tremendous mental and financial mind shift – it is inevitable. I will go with the flow; like the weather there is nothing I can do about it. Remain optimistic, help others where I can and be ready for change. South Africans are adaptable and we are tough.

Q: What is the best advice you have ever received, either professionally or personally?

A: Just jump in at the deep end! Trust yourself, be honest and be kind.