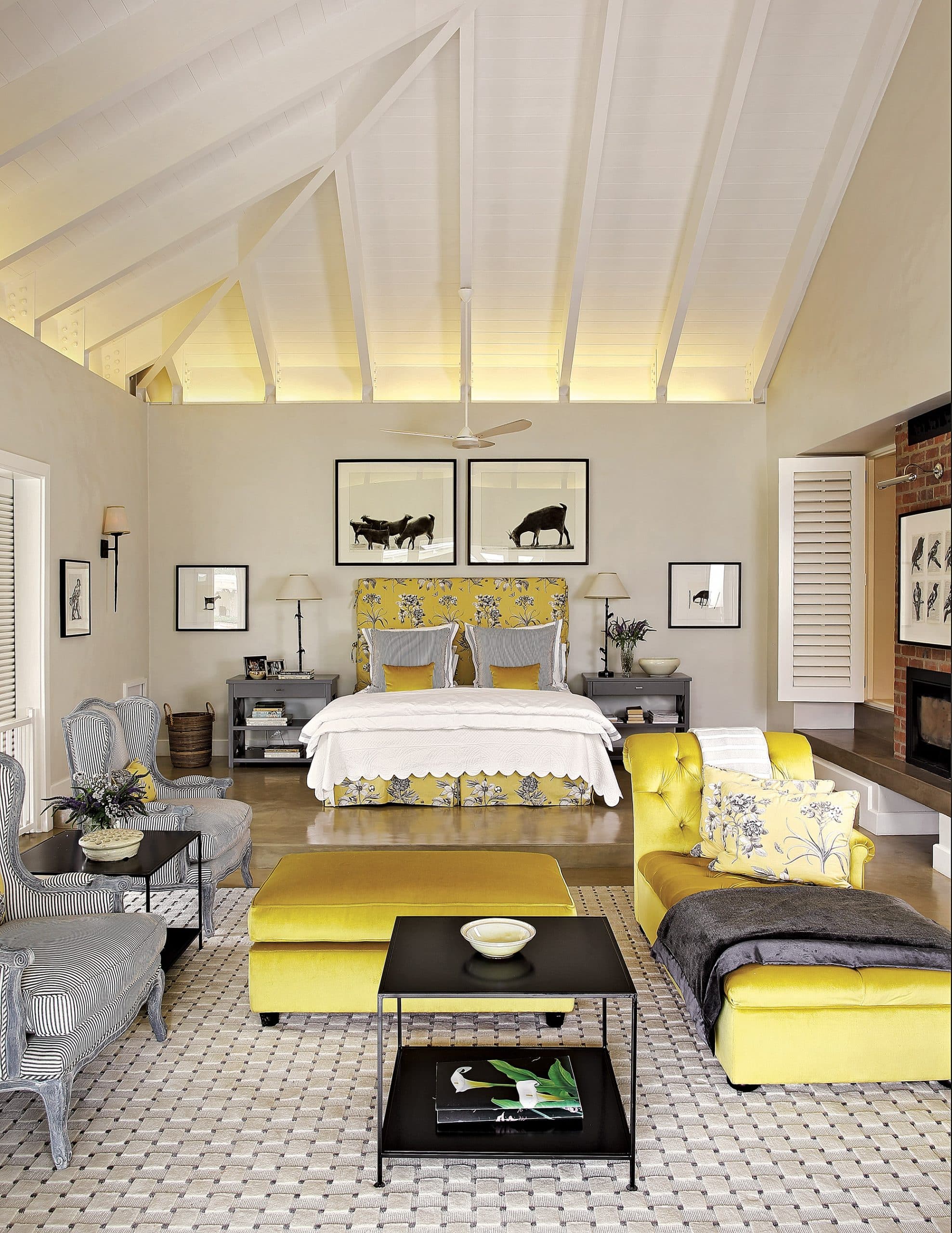 12 Jun

At Home With Julia Twigg

The woes of lock-down have eased ever so slightly, and I think we are all feeling a little more positive now that level 3 has allowed us to go back to work. However, we still have some wise words from some very special people in the industry that we would like to share with you.

Today we were able to chat with Julia Twigg, a well-known and long-standing name in the industry. She has even been described as the Doyenne of Interior Design in South Africa! Specialising in residential and executive office work, she has worked in England, Spain, Hong Kong and all over South Africa. It was such a privilege to be able to hear from Julia on design, clients and Mandarin during lock-down.

Q: LET'S START AT THE VERY BEGINNING: WHAT DID YOU WANT TO BE WHEN YOU GREW UP? AND WHAT DID YOU STUDY?

A: I always loved houses and gardens and flowers and sewing and painting as a child. I was obsessed with my Barbie house!

Q:WHERE DID YOUR CREATIVE JOURNEY BEGIN AND WHEN DID YOU REALISE THIS WAS YOUR CALLING? DID YOU HAVE A "BIG BREAK"?

A: I studied at the Inchbald School of Design in London and came home to work for Pam Zimmerman in her shop. She had wonderful decorative things but it was not design. My lucky break was when a friend asked me to help them with their house. It was then that I went on my own and I have loved every moment.

Q:WHAT HAVE BEEN SOME OF YOUR BIGGEST CHALLENGES IN GETTING TO WHERE YOU ARE NOW, AND HOW DID YOU OVERCOME THEM?

A: My biggest challenge has always been to run the business really efficiently. You can have brilliant ideas, but they need to be carried through and done really well to be effective. I have always had a small staff and done all the creative side myself so I always know what is going on, although it's also sometimes lonely on your own.

Q:WHAT ADVICE WOULD YOU GIVE TO THOSE JUST STARTING OUT ON THEIR CREATIVE JOURNEY?

A: My advice to someone starting out is to start with really looking after your clients and making them feel like they are your only client. Listen to what they want and watch carefully how they live. It will give you clues as to how to do the house. Make them comfortable and happy.

Q:TELL US ABOUT THE PICTURE YOU HAVE SENT US?  WHAT IS SPECIAL FOR YOU IN THIS AREA OF YOUR HOME:

A: My most special room: my bathroom. It has all my corals and shells and favourite paintings!

Q:WHAT ARE YOU DOING AT HOME TO KEEP BUSY? IS THERE ANYTHING YOU HAVE TAKEN ON TO CHALLENGE YOURSELF DURING THIS TIME?

A: I was full of huge plans for lockdown but alas…

I have a book called Chineasy and thought I would try and learn Mandarin. Well, it's not Chineasy, its Chinveryveryhard! I have sorted out piles of magazines and am starting to paint again. I have not made sourdough bread but I have been busy in the garden.

Q:HOW HAS THE PANDEMIC AFFECTED YOUR BUSINESS, AND DO YOU SEE YOUR BUSINESS CHANGING OUT OF THIS EXPERIENCE?

A: I think all of our businesses will change. I think there will be a call for work-at-home offices and I think everyone will be more mindful of how they work. I will think twice about jumping on a plane for a 2-hour meeting in Cape Town, Durban or even London where I have even gone for just a day. I think people will rethink their commute to work every day. I also think travel will become more special and maybe more local. I think we will source more locally.

Q:WHAT IS THE BEST ADVICE YOU HAVE EVER RECEIVED, EITHER PROFESSIONALLY OR PERSONALLY?

A: The best advice I have ever received was from an old friend, Chris Levin, who said to never take on too much as you let everyone down. Leave time for your clients, your workmen and your friends.