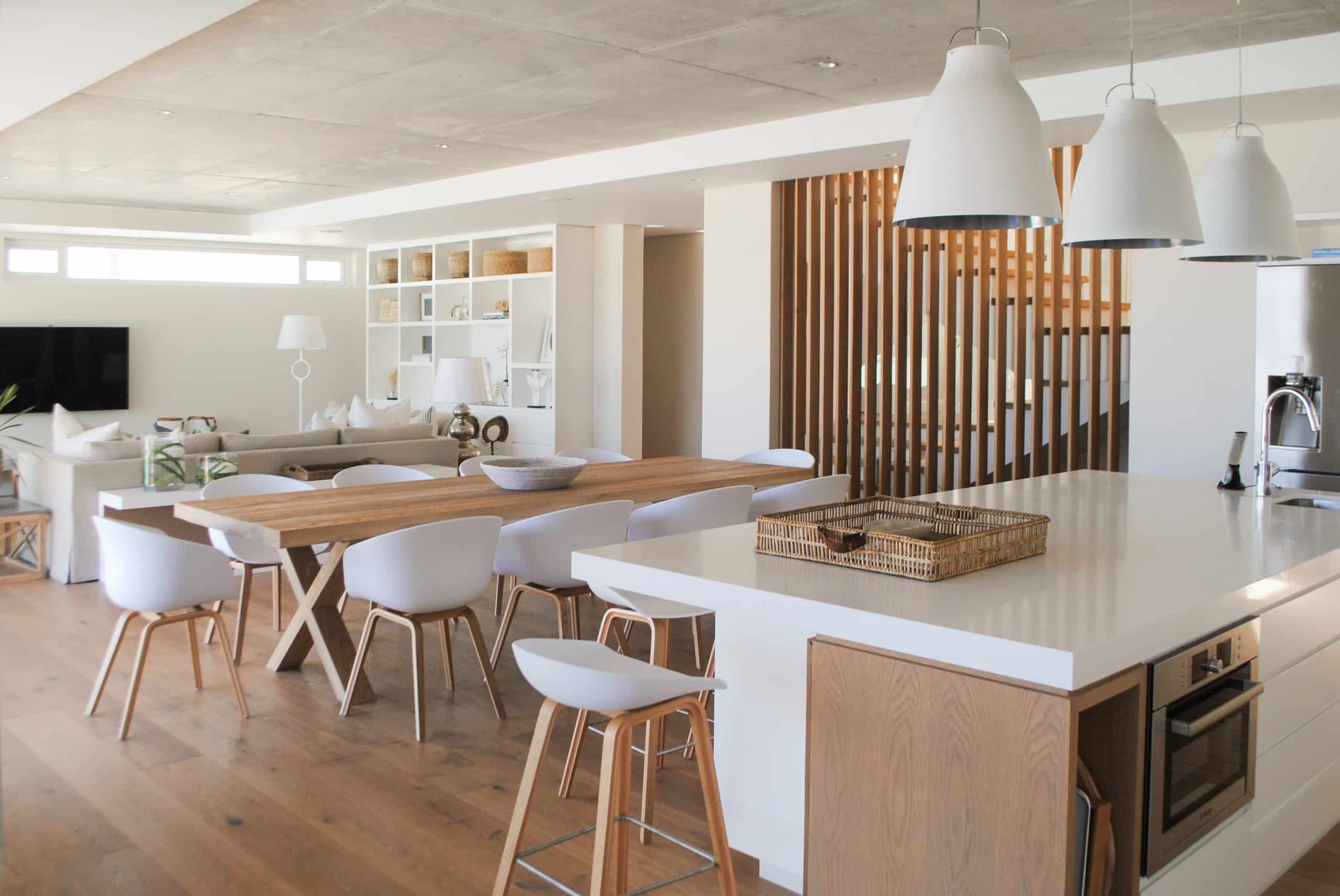 16 May

At Home with Petrus Maree

Petrus has collaborated with The Private House Company on several projects such as homes in Plettenberg Bay and even at Londolozi. His level of commitment and workmanship and attention to detail on each project is beyond a client's expectation, as well as his calm and attentive manner in which he liaises with contractors and clients.

He is Plett's best-kept secret, so inviting him on Talking Styles is letting the cat out of the bag!

1.LET'S START AT THE VERY BEGINNING: WHAT DID YOU WANT TO BE WHEN YOU GREW UP? AND WHAT DID YOU STUDY?

Growing up, I always knew I would work in the creative industry. At the time, I was not aware of the various specialised areas of design that were available (for example interior design) and therefore my chain of thoughts was always towards architecture or landscape design.  It was only after my first year of studying a combination of design, photography and art that I specialised and graduated in interior design.

2.WHERE DID YOUR CREATIVE JOURNEY BEGIN AND WHEN DID YOU REALISE THIS WAS YOUR CALLING?    DID YOU HAVE A "BIG BREAK"?

I have had an appreciation for architecture for as long as I can remember. I have always enjoyed the process of creating something out of nothing.  It was during my first year as a student that my creative journey evolved from general appreciation for design into the technical and planning side of it.  What I recall as my first big break was when the dean of the design department considered the limited portfolio that I submitted with an open mind, and accepted my application to study design.  I have had various "big breaks" in the industry through opportunities to collaborate with some of the industry's most talented designers on projects around the world.  I continue to learn from, and am grateful for, the opportunities with these creatives!

3.WHAT HAVE BEEN SOME OF YOUR BIGGEST CHALLENGES IN GETTING TO WHERE YOU ARE NOW, AND HOW DID YOU OVERCOME THEM?

The worst enemy of creativity is self-doubt. I have learned to trust my instincts and be confident when guiding my clients accordingly.

4.WHAT ADVICE WOULD YOU GIVE TO THOSE JUST STARTING OUT ON THEIR CREATIVE JOURNEY?

Be innovative, work hard and be open to learn from every trade specialist and industry craftsmen.

5.TELL US ABOUT THE PICTURE YOU HAVE SENT US?  WHAT IS SPECIAL FOR YOU IN THIS AREA OF YOUR HOME.

I designed and built my own house last year. Before I even bought the stand, I visualized this area and framed this view.  It combines what I enjoy most: being close to nature, access to a single track into the forest from the bottom of my garden, and north facing views over the mountains.

6.WHAT ARE YOU DOING AT HOME TO KEEP BUSY? IS THERE ANYTHING YOU HAVE TAKEN ON TO CHALLENGE YOURSELF DURING THIS TIME?

I continue to work on my projects and communicate with my clients to ensure that we make enough progress on the design side of projects so that when regulations allow contractors and manufacturers to go back on site we are ready with specifications and orders. I regularly participate in multi-sport events and adventure racing. I had to challenge myself to remain fit and active during this time at home.

7.HOW HAS THE PANDEMIC AFFECTED YOUR BUSINESS, AND DO YOU SEE YOUR BUSINESS CHANGING OUT OF THIS EXPERIENCE?

I have been privileged to continue design work for most of my existing projects, although some of my international clients have postponed projects due to the travel restrictions.  At this stage I don't foresee my business model changing. I remain positive because I believe that, in South Africa, coastal areas like Plettenberg bay could become more popular not only as a local travel destination, but as a secondary home as people are finding new ways of working remotely. Therefore it should continue to be attractive for future development opportunities.

8.WHAT IS THE BEST ADVICE YOU HAVE EVER RECEIVED, EITHER PROFESSIONALLY OR PERSONALLY?

Leave a place better for you having been there.