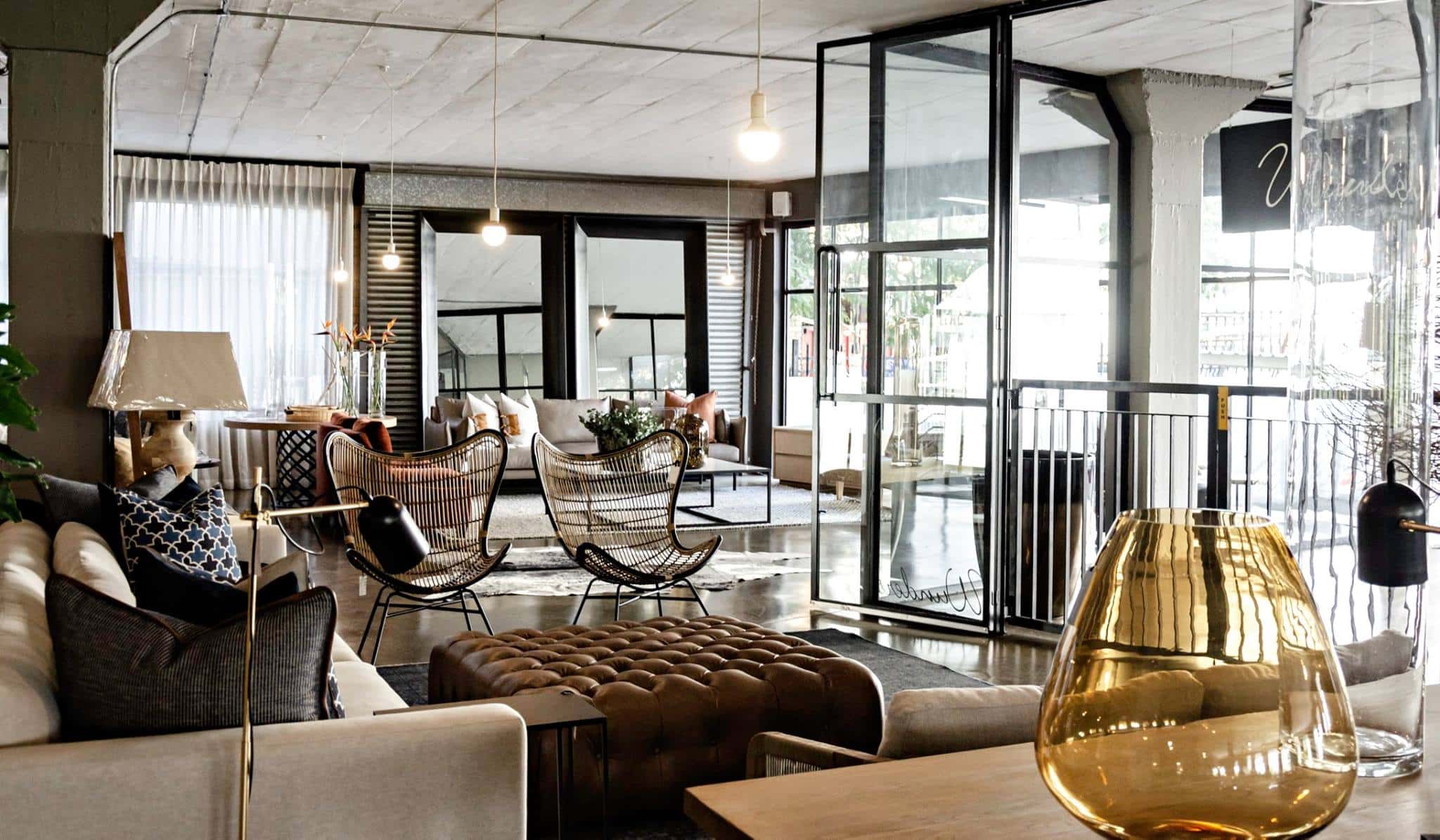 23 Apr

At Home With Nicole Botha

Today we are (remotely) sitting with Nicole Barclay Botha from Wunder's JHB – a furniture manufacturing company with a range of beautiful sofas, chairs, ottomans and much else! Nicole started Wunders JHB in 2011 and has driven the business from success to success. A visit to her store is always met with warm smiles, intriguing scent and a pristine and beautifully styled showroom. Let's hear what she has to say about life at home and Couches post Corona.

Q: Let's start at the very beginning: What did you want to be when you grew up? And what did you study?

A: I wanted to be in fashion from a very young age. I've always loved fabrics, textures and being creative, but it wasn't a lifelong dream to get into Interior Design or furniture. I studied Interior Architecture and it was only when I started working that I knew it was the right fit.

Q: Where did your creative journey begin and when did you realize this was your calling? Did you have a "big break"?

A: My creative journey began as an Interior Designer. There was no big break – I worked hard and blindly took a big risk at a young age. It's taken a long time, but I can say with certainty that this is where I'm meant to be in my career.

Q: What have been some of your biggest challenges in getting to where you are now, and how did you over come them?

My biggest challenge was being thrown in the deepened, starting a business from scratch with very little guidance. Luckily I have a wonderful family who were o hand to help, but it was certainly difficult at the beginning. The only way I overcame these obstacles was with perseverance and personal development.

Q: What advice would you give to someone just starting out on their creative journey?

A: Be patient with your career: effort adds up. Take the long view.

Q: Tell us about the picture you have sent us? What is special for you in this area of your home?

A: I have sent a picture of my dining room because we have made so many beautiful memories here with friends around the table.

Q: What are you doing at home to keep busy? Is there anything you have taken on to challenge yourself during this time?

A: I am filling my days with cooking new recipes, working out, reading and spending time with my family. Spending 24 hours a day with my husband and the constant cleaning is definitely a challenge! But on a serious note, I'm hoping to get to some motivational podcasts and possibly an online business course.

Q: How has the pandemic affected your business, and do you see your business changing out of this experience?

A: The pandemic has affected absolutely everything in my business and definitely changed the way I view how we will operate going forward. I'm not there yet, but hopefully I'll embrace the general uncertainty that's yet to come. We have no choice but to adapt.

Q: What is the best advice you have ever received, either professionally or personally?

A: Be content with yourself. Never rely on anyone or anything to make you whole.