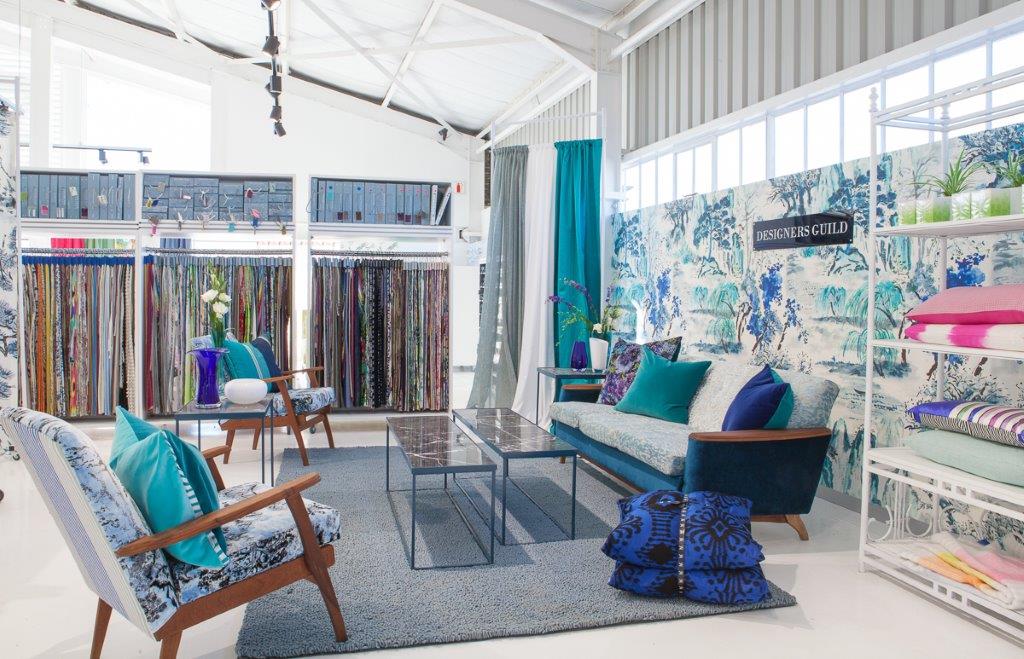 06 May

At Home With Marc Shotland

Q: Let's start at the very beginning: What did you want to be when you grew up? And what did you study?

A: Growing up I had an interest for décor and design. Being fortunate enough to be a close relative of Stephen Falcke, it was my dream to work in an industry like his – being exposed to beautiful homes, fabrics and architecture. I always felt that I just needed an opportunity to get a foot in the door with a Durban-based Designer who could show me the ropes. Frustratingly, it wasn't so easy so I knuckled down and went to a design school in Durban where I was taught layout, colour, fabrics, perspective and scaled drawing.

Q: Where did your creative journey begin and when did you realize this was your calling? Did you have a "big break"?

A: During the design course in Durban, I realised I had a strong passion for fabrics. It fascinated me how with the use of texture and colour, a room could be transformed. It was also there that I learnt that by layering fabrics, various looks could be obtained. It was always quite surpsising to me the vast number of options one had when using fabrics and wallpapers.

Post the course, I worked for Wetherlys for many years before being offered a job to work for a new furniture retailer in Johannesburg. I took the chance to head to the big city where I met Gary Searle, owner of St Leger & Viney.

It was Gary who offered me the role of Marketing Manager at St Leger & Viney. He taught me all I needed to know about local fabrics as well as the opportunity to work with some of the most exclusive Indent Houses. It is here that I received my break into the textile industry and learnt 'the ropes'.

Q: What have been some of your biggest challenges in getting to where you are now, and how did you overcome them?

A: I am very fortunate in the fact that I was young when I received my break into the textile world, but in saying this, I had a desperate "want" to be in this industry and was willing to take any job in order to get to my ultimate position.

Q: What advice would you give to someone just starting out on their creative journey?

A: I would say, firstly, get work experience. At the end of the day, it's about what you have experienced in the industry that will add to your overall knowledge. Learn about design, product, and expression through colour. We are blessed to work in an industry which has so many levels of creativity. Secondly, make sure it's your passion. When your passion is work, your life becomes far more interesting and exciting.

Q: Please share with us a picture of an area or object in your home that is particularly special to you, and tell us a little about it?

A: I just adore my lounge. It's full of colour and texture but mostly it's full of memories. The antique chest was given to me by my late grandmother and holds up a Kurt Pio painting which my dear friend, Tessa Proudfoot, gave to me as a gift. Also, the texture of the grey/white Casual fabric by FibreGuard is my best. It's got a soft dry handle and it's in a light colour (the bonus is that FibreGuard by Home Fabrics is 100% stain free technology!). The scatters are by one of my favourite indent houses, Christian Lacroix, and wallpaper by Designers Guild. The use of colour is calming for me as it's pretty neutral and dry with an added pop of green for interest.

Q: What are you doing at home to keep busy? Is there anything you have taken on to challenge yourself during this time?

A: Home Fabrics is currently working on the best fabric solution for masks. I have personally been investing time to understand what fabric is best used to contain the spread of germs as well as what best works on our face. Home Fabrics wants to offer the best, affordable and safest solution to protecting oneself from spread of germs.

Also, I am learning the art of working remotely. As I am a people's person, I get energy from working face to face with people. This being said, I am blessed with a hands on, committed complement of staff who have Zoom and Skype calls with me daily and we are working on strategies for ourselves and our business post lockdown.

Q: How has the pandemic affected your business, and do you see your business changing out of this experience?

A: I think every business is going to change in some form going forward. The pandemic is serious and we are taking every bit of precaution to, firstly, ensure our staff are safe and secondly, the continuity of our business.

Luckily, in preparation of the pandemic, we invested into a vast amount of fabrics which are locally stocked in our Johannesburg warehouse. This will make it easy for our clients to get delivery of various fabrics timeously without delays should there be international travel bands for some time.

Also, Home Fabrics is 100% digital with an online service for our clients whereby you can search for all our fabrics in the comfort (and safety) of your own home – www.hfonline.co.za

We have also just launched a service where our clients are able to send us an image or drawing of their sofa design and we are able to digitally cover the item in our fabric in 100% realistic form.

Q: What is the best advice you have ever received, either professionally or personally?

Put in the time and effort.
Your staff are your number one asset.
Be kind.